How To Bet on Soccer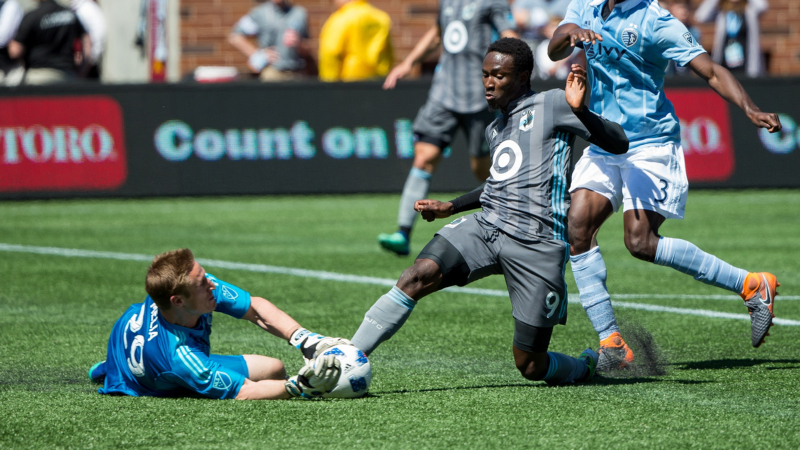 If you're new to sports gambling, the numbers and notations can seem a bit unusual, so here's a short primer on how to bet on soccer matches. The actual mechanics and kinds of bets aren't that hard once you learn them (which isn't hard). Importantly, as more states legal sports gambling, you can do so safely and legally via Draftkings and more sportsbooks!
Soccer Betting Walkthrough
Here you'll learn about:
Betting the Three-Way Moneyline
Two-Way Moneyline
Betting Goal-Lines
How to Bet a Three-Way Moneyline
The single biggest difference between soccer and most American sports is that soccer can (and frequently does) end in a tie. As such, there are three outcomes for any given match:
Team A wins
Team B wins
Team A and Team B draw
In basketball or American football, a moneyline bet is straightforward: the house assigns odds on a game and you pick the winner. If you're right, your payout is determined by the preset odds. The existence of ties complicates this a little bit. It's also important to recognize that moneyline bets in soccer typically ONLY include "regular time," which means that if a match goes to extra time or penalties, anything that happens in those periods isn't relevant to your bet. Note, though, that added (injury) time DOES count.
For example, suppose that you wanted to bet on the 2018 World Cup Final between France and Croatia. The three-way moneyline would be as follows:
France -110
Croatia +350
Draw +230
What this means is that if you wanted to win $100 by betting on France, you'd need to bet $110 because they were favorites. By contrast, if you thought Croatia could win in regulation and you bet $100, you'd win $350. Had the match gone into extra time and you bet on a draw, your $100 bet would've paid you $230.
Betting the Two-Way Moneyline
If three-way action is too complicated, you can bet a two-way moneyline. Here, there are two options: Double Chance and Draw No Bet. Both are determined solely on what happens during 90 minutes of regulation.
Double Chance means you're betting on a specific team to win/draw, or either team to win. The three possible results are:
Team A wins or draws
Team B wins or draws
Team A wins or Team B wins
Here's an example:
France/Draw -215
Croatia/Draw -165
France / Croatia -200
For each bet, you're essentially just eliminating one of the results.
Draw No Bet is a wager that eliminates the prospect of the draw completely, so the only two potential results are:
Team A wins
Team B wins
Since the draw is taken out of the equation, these odds tilt more toward the favorite.
For example:
If regulation ends with a draw, then all bets are refunded and considered "No Action".
Betting Goal Lines (Point Spreads)
This may be more familiar to people who have bet basketball or American football. Goal Lines are basically point spreads, though because fewer points are scored in soccer than in basketball or football, most games will have a standard Goal Line of -0.5, though if a team is a massive favorite the line can be higher (-1.5 or -2.5). For instance, if Arsenal is playing Crumchester Pub FC the line might look like:
Arsenal -4.5 (-120)
Crumchester Pub FC +4.5 (+110)
To determine the winner, you simply add or subtract the line from the actual goals scored. In this example, if Arsenal won 4-0, your bet on them would still lose because they failed to cover the 4.5 goal spread. Similarly, if you bet on Crumchester Pub FC at +4.5 and they lost 4-0, your bet is a winner because you'd add their 4.5 goals to their actual total, giving them a "win" of 4.5.
Where Can I Bet on Soccer?
If you live in a state like New Jersey, West Virginia, Pennsylvania or Indiana, then you can bet legally online. Check out our top soccer betting sportsbooks list now to bet on soccer leagues all over the world.